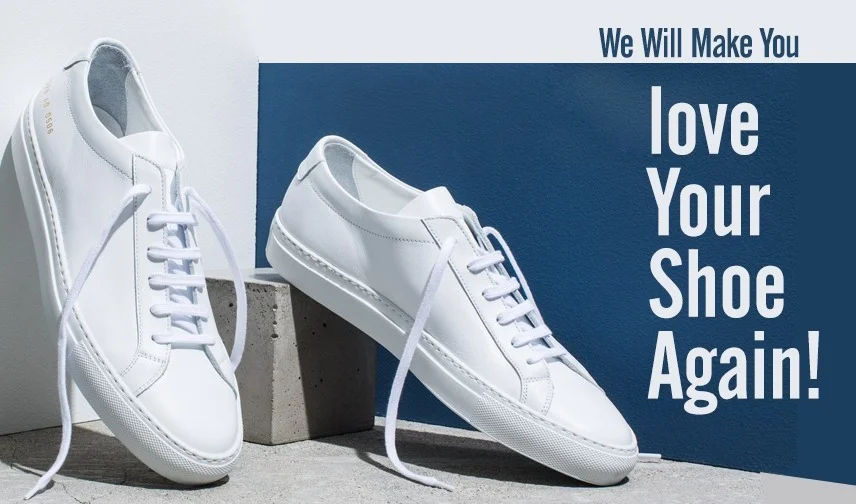 ---
Shoe Cleaning Service
After a day out playing football, would you rather use them again, caked in mud? 
For that important meeting, would you prefer that your leather shoes gleam and shine rather than wear a dull, lifeless pair?
As part of our shoe cleaning services - we take in all kinds of shoes and sandals for cleaning including sports shoes, canvas shoes, sneakers, leather shoes, suede and nubuck shoes. Shoelaces are also cleaned separately. 
With a convenient pick-up and drop service, we ensure that you always put your best foot forward. 
 
SHOE LAUNDRY AT YOUR CONVENIENCE

Ratings & Reviews (20) 4.7
---
Sridhar Venugopal | 24th August 2019 10:39:33 AM
It was gud. But one of the shirt print was damaged and the zip replacement for a pant is not working again.
Ram | 20th August 2019 08:53:10 PM
Love spincycles for the excellent shoe repair service.
Bhuvaneswaran | 20th August 2019 06:31:23 PM
I am using SPIN CYCLES for last 1 year for dry cleaning all my clothes, really appreciate the service.
Ashok | 20th August 2019 06:30:02 PM
Best dry cleaning Service in Bangalore...
Murugesh Shamy | 20th August 2019 05:14:14 PM
Excellent laundry service i haven been using Spincycles for 3 years
Murugesh Shamy | 20th August 2019 03:20:57 PM
Kiran Kumar Chandrasekeran | 18th August 2019 08:56:14 PM
Excellent laundry service in sarjapur.
Narendra | 16th August 2019 08:53:56 PM
Sridhar Venugopal | 16th August 2019 01:58:50 PM
Ankur | 13th August 2019 09:05:34 PM
sharbari | 11th August 2019 06:23:51 PM
Priyanka | 10th August 2019 08:42:45 PM
Can improve the app service. Even when I select express 1 day it places the order for 2 day. Please also not allow pickup dates on your holidays. Currently it is possible to select
David Joseph | 7th August 2019 10:31:39 AM
Abdul | 4th August 2019 12:29:50 PM
Ashish Jhaveri | 3rd August 2019 09:51:33 AM
It was awesome. Thank you
Meeta Shukla | 3rd August 2019 09:23:40 AM
Ashish Jhaveri | 3rd August 2019 09:20:55 AM
Dakshi Mohanty | 3rd August 2019 09:04:42 AM
TANMAY DAWANE | 3rd August 2019 08:47:26 AM
RAJAN | 3rd August 2019 07:30:56 AM