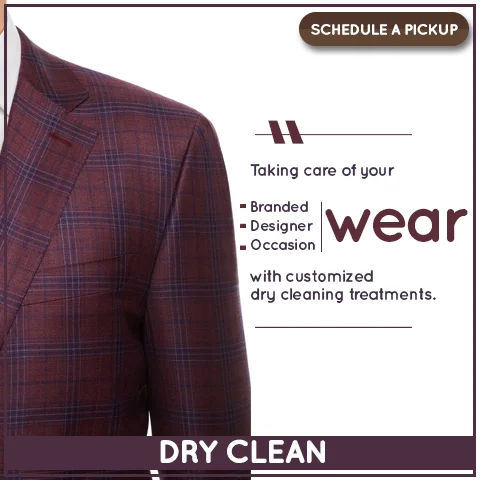 ---
Suit Cleaning Service
They say "Clothes maketh the man" and we couldn't agree more. Your 2-piece and 3-piece suits are well taken care of in arguably the best dry cleaning services in Bangalore. Wool and wool-blends are cleaned through a non-enzyme based cleaning agents, dried at low temperatures and form-finished to remove unsightly creases. They are then delivered to you in our metal hangers (one more step in avoiding plastic) and our dust-proof covers. 
Velvet, Satin and silk dinner jackets, neckties, silk ties, cravats, waistcoats and all ethnic suits like Sherwanis, bandhgalas, Nehru jackets, Safari suits etc are custom treated so that you look your best on that very important occasion.
 
SUIT CLEANING SERVICE AT YOUR CONVENIENCE

Ratings & Reviews (10480)View All 4.9
---
Exceptional service and very polite, specifically Mr Gajanand polite attitude.
Somjit | 30th March 2023 08:50:22 PM
SayedJamil Nayer | 30th March 2023 07:34:58 PM
GEETHANJALI | 30th March 2023 06:01:50 PM
amritha | 30th March 2023 05:52:16 PM
Dinesh | 30th March 2023 05:28:14 PM
Sony | 30th March 2023 04:14:49 PM
Akshan Barla | 30th March 2023 04:14:35 PM
Jayesh Goel | 30th March 2023 03:05:16 PM
Awesome experience...and so economical
Meera M | 30th March 2023 02:17:36 PM
Sruthi | 30th March 2023 01:13:12 PM