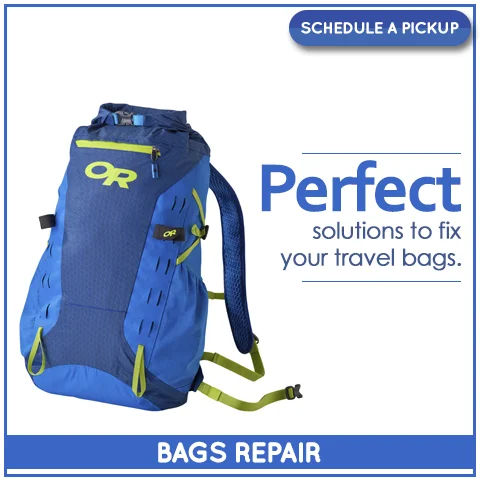 ---
Bag Repair Service
You can now give us your favorite leather bag, wallet or purse that has accumulated dirt and has worn-out and give it a new lease of life with our professional recoloring services. As part of the re-coloring services, bags and purses are cleaned using our leather cleaning service before they undergo recoloring.  
Shoulder bags and handbags handles are more prone to wear and tear. We provide handle replacement services. We will try to match it to the closest shade and material when doing a handle replacement. 
Another common problem area is the failure of zips. We do zip replacements as well as zip runner replacements. 
Besides these, there are several other bag repairs we undertake including D-ring change, dog hook change, velcro change and velcro replacement, belt hole work, belt buckle change, patchwork, and minor stitching works. 
Do note that we do not clean your bags explicitly following repairs. Refer to our Bag Cleaning Service for more details. 
 
BAG REPAIR AT YOUR CONVENIENCE

Ratings & Reviews (13860)View All 4.9
---
Anitha Rahul | 29th September 2023 01:08:53 AM
Shivani | 28th September 2023 09:41:08 PM
VATSALA | 28th September 2023 06:12:18 PM
madhusudhan | 28th September 2023 04:58:36 PM
Srinivas Sampath | 28th September 2023 03:23:03 PM
Namrata | 28th September 2023 12:33:08 PM
Santosh Kumar | 28th September 2023 12:08:41 PM
shubham maddhashiya | 28th September 2023 10:24:22 AM
Surashmi | 28th September 2023 08:35:32 AM
Niket Kumar | 28th September 2023 01:44:05 AM